Chemicals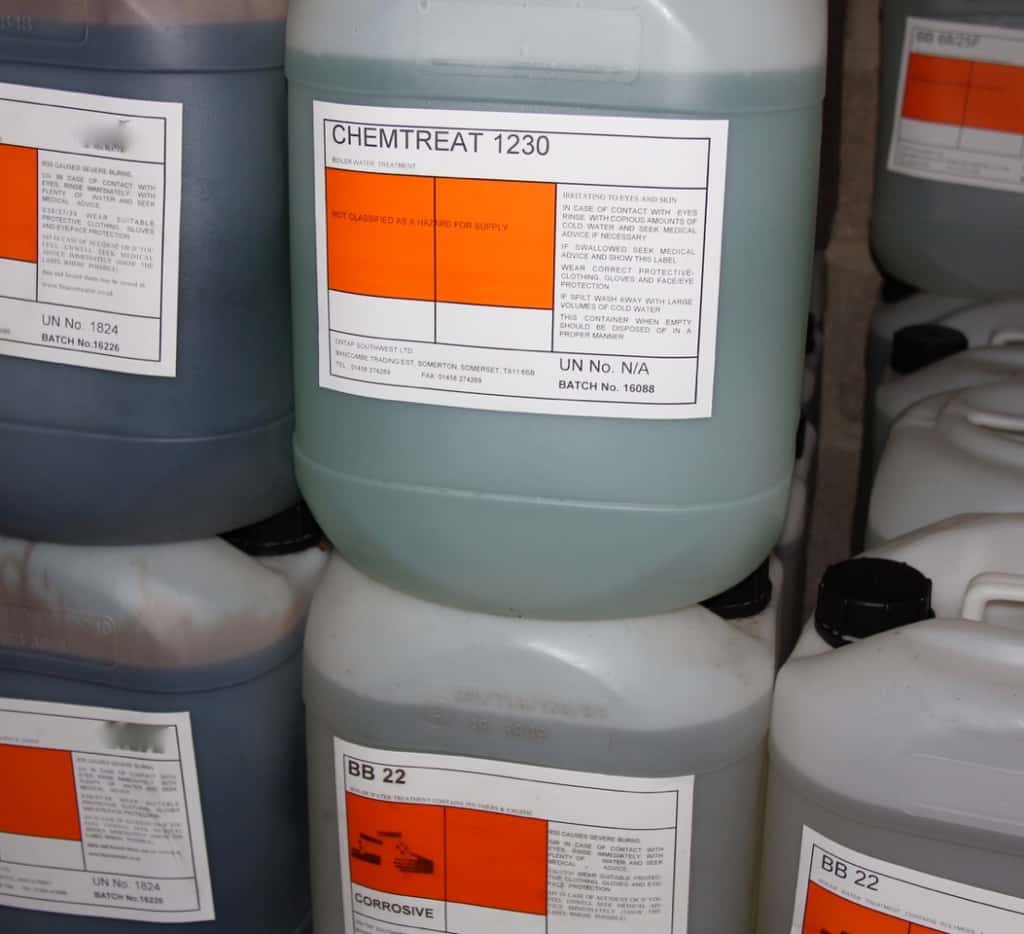 For scale problems in steam boilers we offer a complete service for the supply of specialist chemicals for the dosing of private supplies ranging from chemicals to correct corrosive water to standard sterilisation products for dealing with bacteria problems.
We also offer a full range of Steam Boiler chemicals along with water quality monitoring programmes to maintain feed water within BS standards.
Resin Cure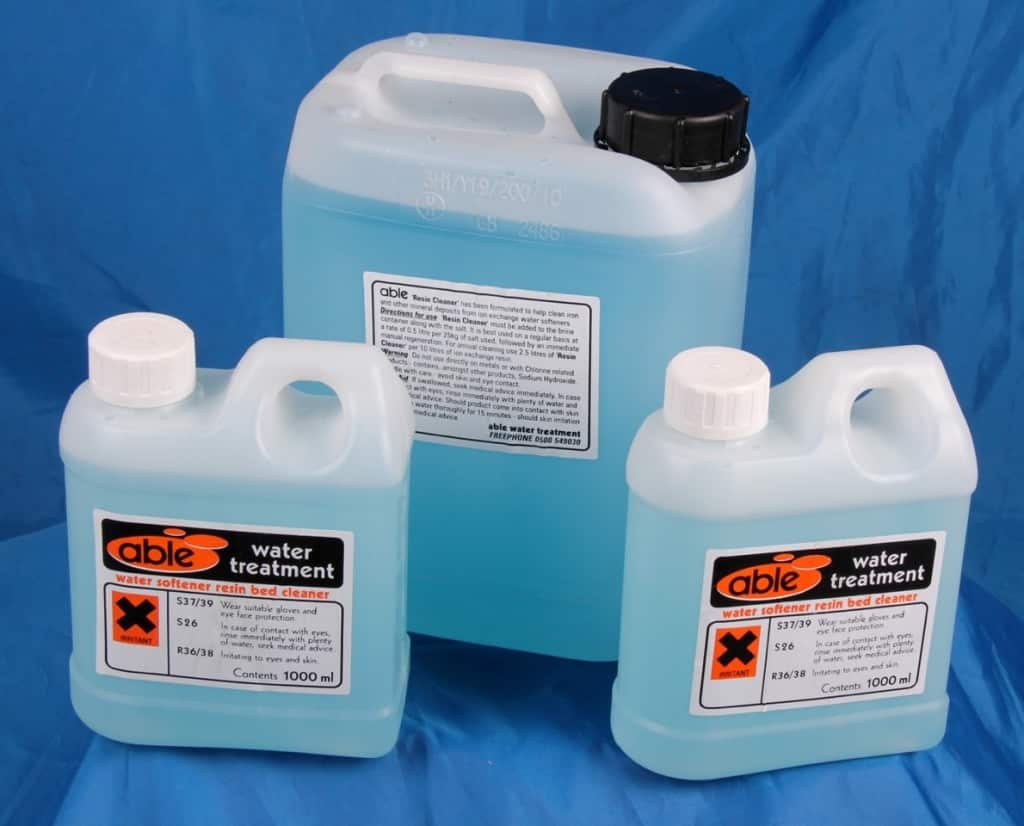 To maintain the efficiency of ion exchange water softeners we recommend the regular application of our 'Resin Bed Cleaner'.
Regularly dosing 1 litre of 'Resin Cure' per 10 litres of softening resin will remove iron deposits which build up on a resin bed and seriously reduce capacity.
Resin Cure is supplied in 1L, 5 L and 20 Litre containers.