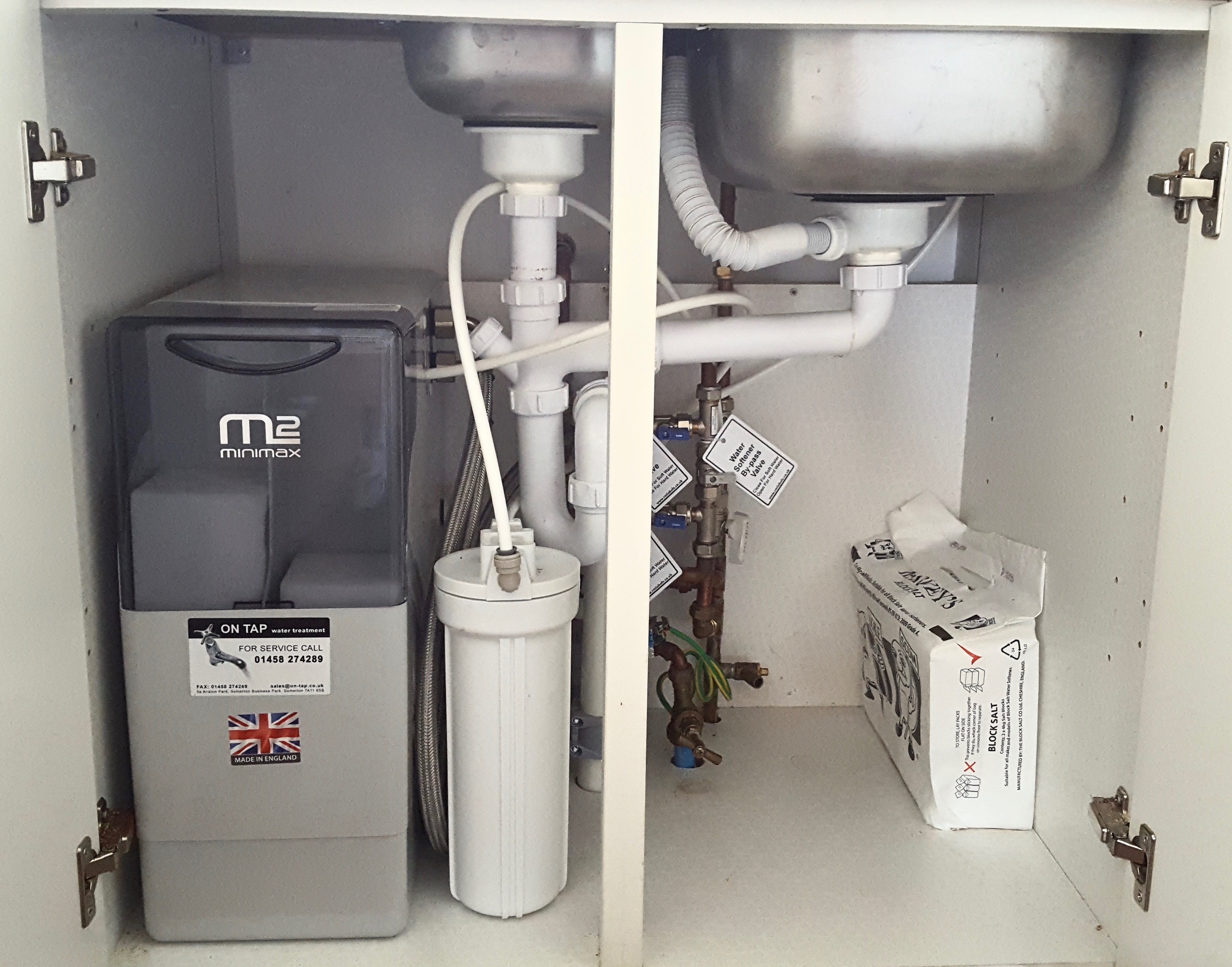 You can entrust the water softener installation to our fully trained installers. We will always be available to give advice if you choose to use your own plumber or attempt DIY. We will always be happy to commission the unit once installed by your own plumber.
For advice call us on 01458 274289
Where to fit your water softener?
Deciding where to site a water softener is crucial. Generally positioning the unit near to the main stop tap will simplify the installation. Domestic units are usually small enough to fit on a kitchen worktop, but sitting in a garage, roof space or even outside is always possible. The MiniMax M2 block salt softener is even small enough to fit on a worktop.
If finding space is impossible then fitting the unit outside is a neat solution with one of our 'Weather Protection Cabinets'
Click here for more information on Weather Protection Cabinets.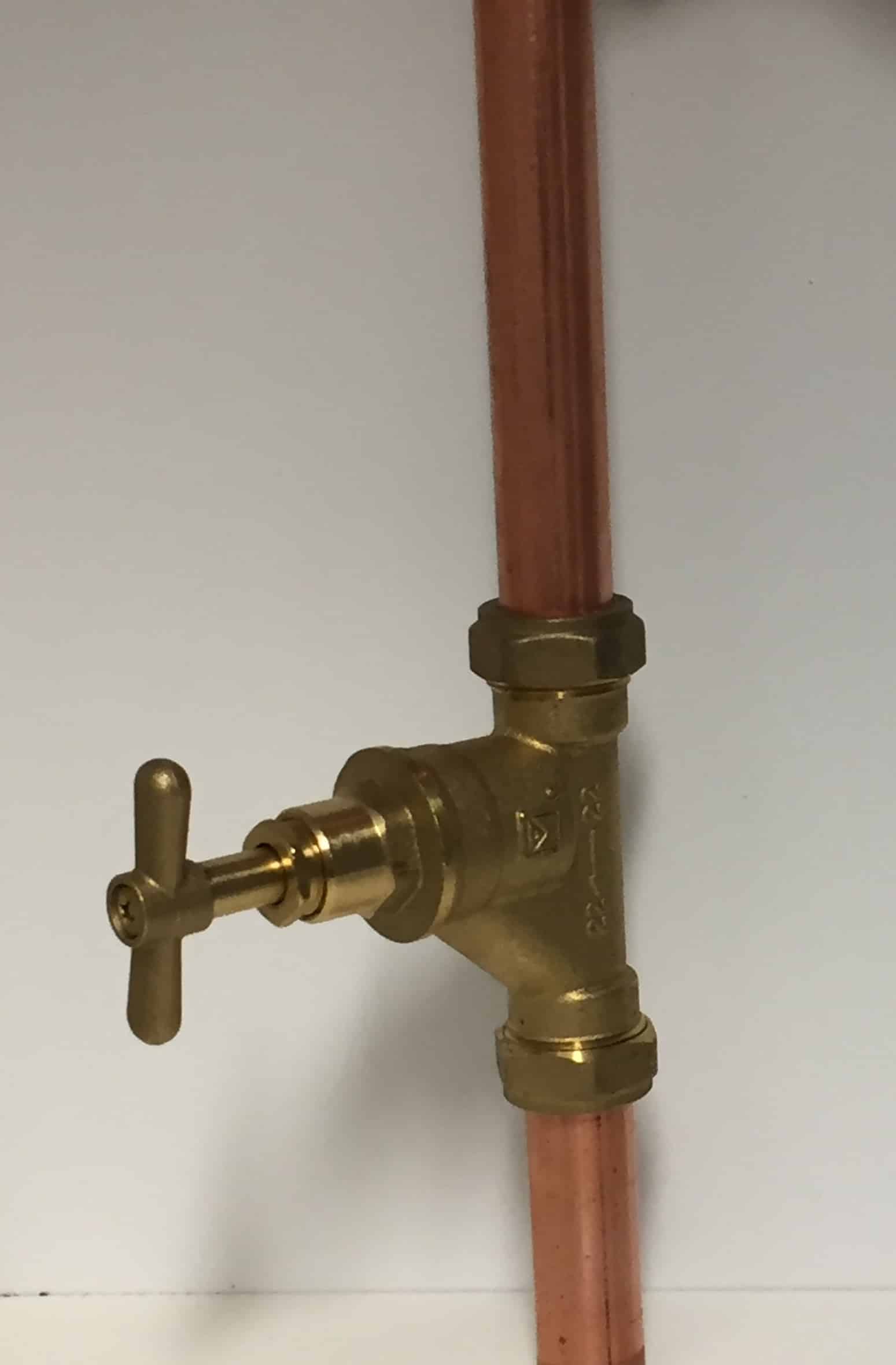 Check your water pressure
The water supply pressure needs to be between 1 bar (14.5psi) and 5 Bar ( 75psi) The pressure is normally verified at the time of the survey.
A low-pressure reading requires a booster pump to be fitted, whereas high pressure can be controlled with a Pressure Limiting Valve installed on the pipe work in front of the unit.
The plumbing is fitted with an arrangement which incorporates an inlet and outlet valve either side of a bypass valve. The water softener can be connected to these valves either by rigid pipe work or flexible hoses.
Hard Water Taps
Hard water connections for outside taps and a drinking water tap are normally made before this valve arrangement.
All units require a connection to a foul drain and also an indicator overflow pipe to the outside.
Some water softeners require a mains power supply and some operate without. The electrical supply to modern water softeners is normally safely reduced to 12 or 24 volts.