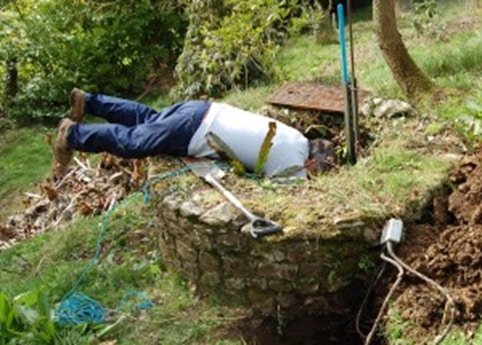 Despite the forecast most people are unaware just how dry it has been unless they are farmers or people on their own private water supply.
We are getting an increasing number of customers who are getting worried about low water levels in shallow wells, common in the south west of England. On Tap has been able to improve matters by increasing water storage to take advantage of the supply over 24 hours or by introducing water from rainwater systems or rivers and streams.
We are also able to advise on whether a bore hole is a viable option subject to geological information and can organise the whole project from divining and drilling to pumping and treatment.
Don't waste time looking for water at the bottom of your well, call On Tap Water Treatment from Somerton on
01458 274289