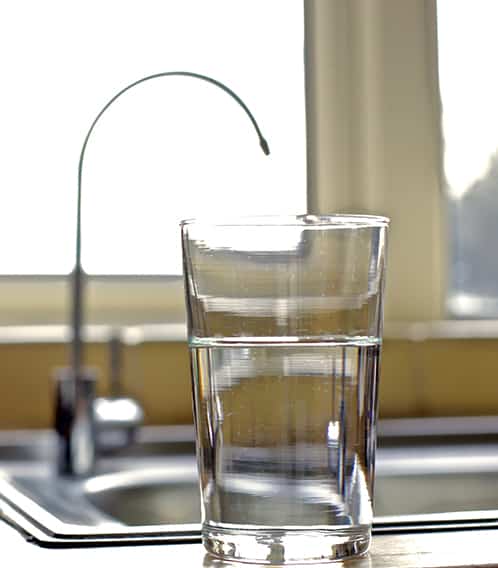 Benefits of filtered water
The difference is clear and the proof is in the taste.
Filtered drinking water really does taste different. Mains water from your water company is chlorinated for safety and for your wellbeing, but chlorine is the last thing you want to taste or smell when you drink a glass of water.
Clean Mineral Rich Drinking Water
Carbon drinking filters are excellent at removing chlorine and sediment as well as low levels of herbicides and pesticides. Chlorine can combine with other elements in the water supply to form Trihalomethanes (THMs) which are undesirable for our health.
Healthy minerals are retained in the supply after filtration and make it ideal for drinking and cooking.
On Tap Water Treatment can also supply you with filter cartridges which are specifically targeted at contaminants such as Nitrates and Heavy Metals, including lead. These filters are not normally required for mains water supplies but if you have a lead supply pipe, or you are using a supply from your own well, then it would be best to verify the safety of the supply by analysis. This analysis can either be carried out by On Tap Water Treatment or your local environmental agency.
Cost Effective
Filtered water is a fraction of the cost of bottled water and a neatly plumbed in the system only requires a specific drinking water tap which can be conveniently located on the side of the sink. This is much certainly far tidier than a jug or bottles, not to mention the environmental impact of waste plastic bottles.
Convenient and Easy to Use
At On Tap Water Treatment we offer you a complete home advice and installation service. Alternatively, if you prefer, kits with comprehensive instructions are available for DIY installation.
For more details call us on 01458 274289.