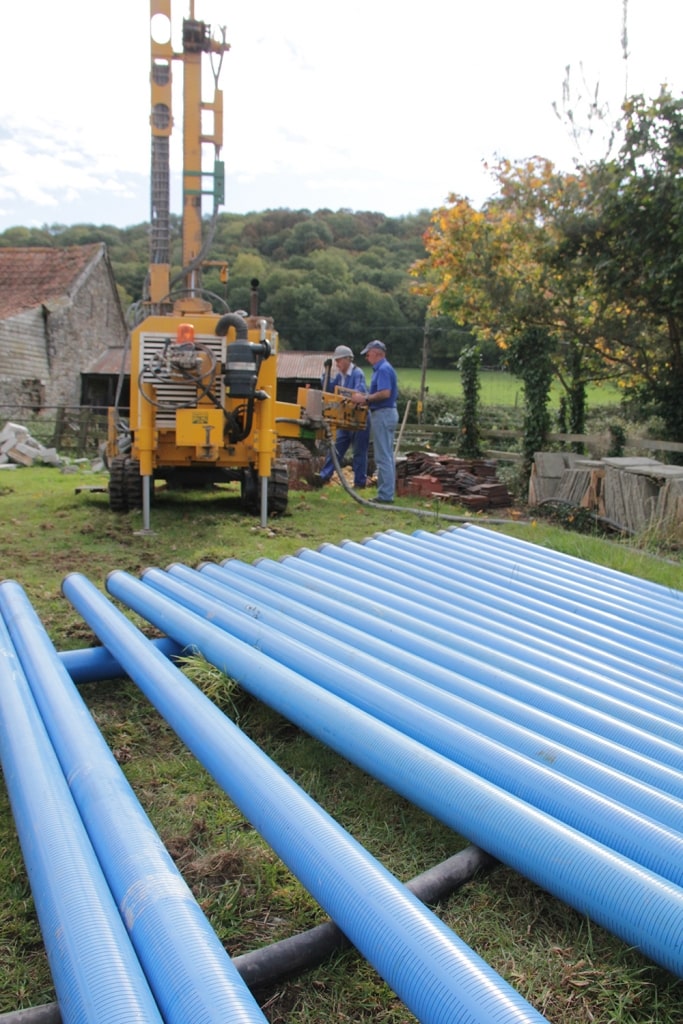 Having your own private water supply
If you are away from a mains water supply then having your own supply may be the only option. Some homes connected to mains water may also find an old well in the garden, which with suitable treatment, could be a viable source for the household supply.
Private water supplies fall into 2 categories. Spring (surface water) and deep well (borehole water).
Surface Water Supplies
Surface water supplies can be from a spring or shallow well. These would have been a common source for homes built in former times. A spring from the ground above a property used gravity to fill roof tanks. A well below ground would have needed a pump to raise the water. Some of our older customers can remember returning from school and having to crank the hand pump in the kitchen 50 times before getting any tea.
Borehole Prognosis Report
Nowadays a borehole is a far more practical way of accessing water. Before venturing down this route we always advocate that a geological prognosis report is carried out to determine the probability of finding sufficient water. This can be arranged by calling On Tap water Treatment on 01458 274289
Drilling a borehole
With a favourable prognosis report, our specialist drillers will sink a borehole to the recommended depth. The hole is lined with steel and plastic liners some of which are perforated to allow water in-flow.
Following test pumping On Tap Water Treatment will install a suitable borehole pump, cable and pipe suspended at the optimum depth. The feed is then routed to the property where the electrical starter and pressure control equipment is housed.
Water Analysis
Before bringing a supply from either a well or a borehole, we recommend that a full water analysis is carried out.
We normally test for:-
Aluminium, Ammonium, Arsenic, Cadmium, Calcium, Chromium, Colour, Conductivity, Hardness, Hydrogen ion (pH), Iron, Lead, Magnesium, Manganese, Mercury, Nickel, Nitrate, Nitrite, Odour, Sodium, Sulphate, Taste, Organic Carbon, Turbidity.
Call On Tap water Treatment on 01458 274289 to arrange a survey.