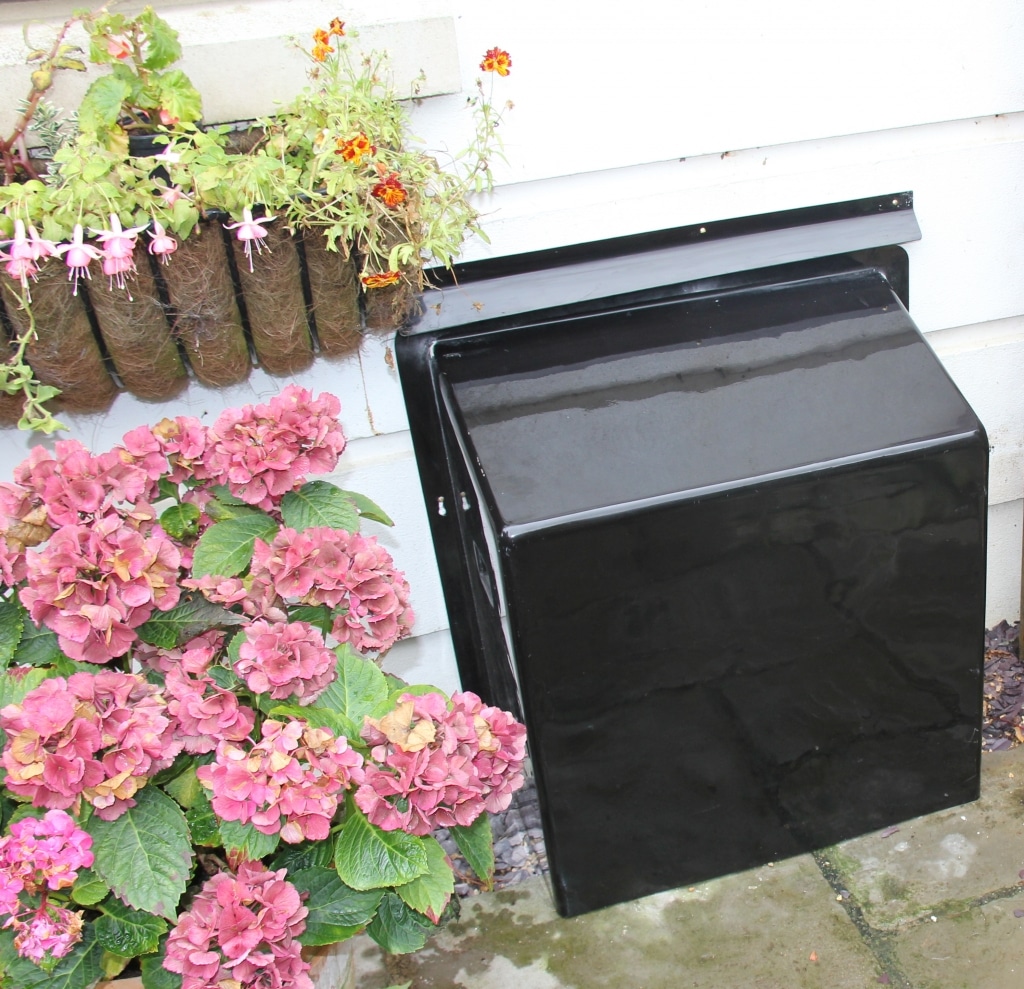 Because of escalating costs we are currently unable to ship cabinets. They will only be available for collection or for your own carriers to collect.
Fitting a water softener outside using a frost free enclosure Water Softener Cabinets.
A neat solution, when space is at a premium under the kitchen sink, is to use our Fibreglass insulated weather protection cabinet.
Using the outside wall of the house the plumbing can be drilled through the wall and connections made within the cabinet. The cabinet is held to the wall using slotted plates. Hand holes on either side of the cabinet facilitate removal of the box for salt refill.
The cabinets are sturdy and durable. The 50mm lining of polystyrene insulation gives adequate protection against the British weather. A drip strip is provided which, when fitted above the cabinet, prevents rain dripping behind the water softener.
The discharge pipe from the softener can be taken back into the house for connection to a sink drain or, if available, to an outside gulley. The overflow connection from the brine container can be ignored and just led to the ground.
If you are worried about forgetting when to add salt to your water softener because it is housed in an outside cabinet then ask about our salt level indicators which will give a remote warning in good time.
We have been manufacturing these cabinets since 1989 and must have protected over 2,500 water softeners during this time.
The cabinets can also be used to protect other pieces of equipment such as filters and ultraviolet sterilizers.